I still love Martha Jones so much. She's just awesome.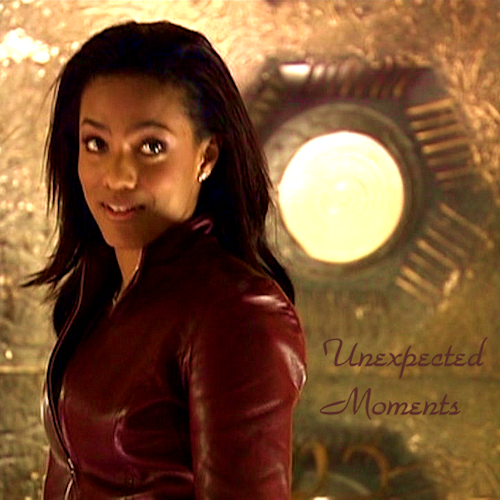 Unexpected Moments: A Martha Jones fanmix
01.
Paige O'Hara - Belle (Reprise)
02.
Iggy Pop - Lust for Life
03.
Aretha Franklin - My Story
04.
John Mellencamp - Your Life Is Now
05.
Five for Fighting - World
06.
The Who - Magic Bus
07.
Cass Elliot - Make Your Own Kind of Music
08.
Kendall Payne - Rollercoaster
09.
Corinne Bailey Rae - Seasons Change
10.
The Legends - When The Day Is Done
11.
Natasha Bedingfield - Unwritten
12.
Hoobastank - Right Before Your Eyes
13.
Moby - Run On
14.
Switchfoot - Love Is a Movement
15.
Bethany Dillon - Hero
16.
Billie Myers - Am I Here Yet?
comments at http://liptonrm.dreamwidth.org/52145.html.
I made this mix a very long time ago and, for some reason, never posted it. Then my computer crashed and I lost the cover art but now here it is, new art and everything.